About
Since 1963, Swanson Tool Manufacturing has been responding to the unique needs of manufacturers, small parts producers, and companies that value precision workmanship, attention to detail, and strong quality control standards.
Core Business
As Swanson Tool has evolved, our primary focus is metrology and gaging products. We offer an extensive inventory of both inch and metric standard thread ring and plug gages, titanium nitride (TiN) coated thread plug gages, straight and tapered pipe gages, left hand gages, and British Standard gages. We also offer plain cylindrical gages and precision taps.
Same-day service is available from our broad inventory of standard products, while special orders may take from one to eight weeks to manufacture.
All products are made in the United States. Custom orders account for about 75 percent of all orders, and our extensive worldwide distribution network has expanded greatly over the past decade and includes customers throughout the U.S. as well Asia, Mexico, Canada, and Central America.
Gage Reworking
Because we have the ability to rework an existing gage to new condition, or provide a replacement if needed, we offer one-stop shopping. If any gage can be reworked, we will perform that service at 50 percent of the cost of a new gage and waive the fee for the original calibration, and it need not be a Swanson gage. If the gage can't be reworked and replacement is required, you can replace it with a new Swanson gage and we will waive the charge for the original calibration.
Our History
Swanson Tool Manufacturing prides itself on its legacy, and the company that still bears the family name was co-founded in 1963 by Walter Swanson and his son Ken Sr., and together they started a business (Swanson Sales) selling cutting tools to the aerospace and defense industry. The company focus eventually turned to manufacturing, and in the company's 18,000 square foot facility in West Hartford crafted a quality line of high-performance tools.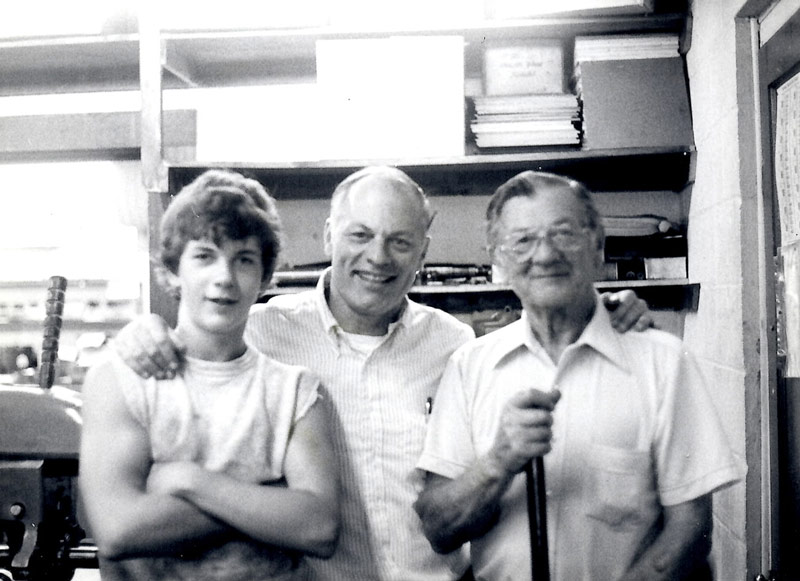 Ken Jr., a Tufts-educated mechanical engineer, joined the family business in 1987, and purchased the company from his father in 2002. Building on the vision begun by his father and grandfather, Ken Jr. has brought state-of-the-art technology and innovation to the business, and expanded into the international marketplace.
Our long-standing commitment to product integrity, performance, and quality control has built our reputation with customers in existing as well as developing markets. As the global marketplace evolves, the market for specialized tools and gages will continue to expand. Our corporate philosophy, dedication, and teamwork will keep us well-positioned for future growth opportunities and success.